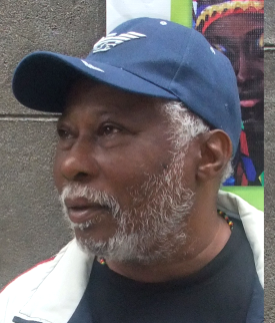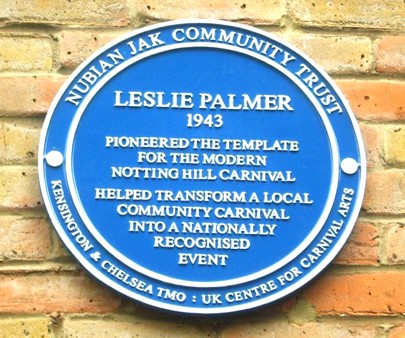 Leslie Stephen Palmer (1943- )

Leslie Palmer is a Trinidadian community activist, writer, and teacher, who migrated in the 1960s to the UK. He is legendary in West London for his long involvement in music and the arts in West London. He is credited with revolutionising the Notting Hill Carnival, of which he was director from 1973 to 1975. He is also known as "The Wounded Soldier" as a kaisonian.

Palmer broadened the annual festival to make it more inclusive of all the Caribbean islands and British-born black youth. He turned it into the Carnival we know today, an urban festival snaking along a defined route, with steel bands, costume bands, reggae groups, sound systems and funding.

In late 1975, he began working with Chris Blackwell's Island Records, promoting reggae worldwide and travelling with artists, including Toots and the Maytals. In addition, he also managed other well-known groups like Aswad, Steel Pulse, Janet Kay and Alton Ellis. He founded the Brent Black Music Co-op (BBMC) to mentor young musicians. Palmer leads the annual Notting Hill Carnival Pioneers (NHCP) Community Festival, established in 2013, now held in Horniman's Park, Kensal Road.

On 24 August 2012, NJCT unveiled a blue plaque in recognition of his contribution to Carnival at the junction of Tavistock Road, known as "Carnival Square", to honour the contributions of Palmer development of Carnival by steelpan musician Russell Henderson and Leslie Palmer.

The plaque to Palmer states that he "Pioneered the template for the modern Notting Hill Carnival and helped transform a local community carnival into a nationally recognised event." Palmer remains the only living recipient so honoured. He is written about both in Carnival in Ishmahil Blagrove Jr's 2014 book Carnival: A Photographic and Testimonial History of the Notting Hill Carnival.

Location: 70 Tavistock Rd (Carnival Square) Ladbroke Grove, London, W11