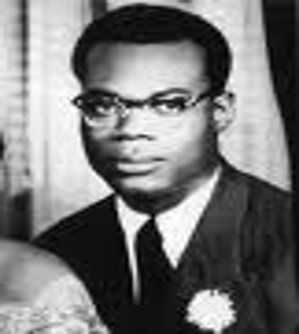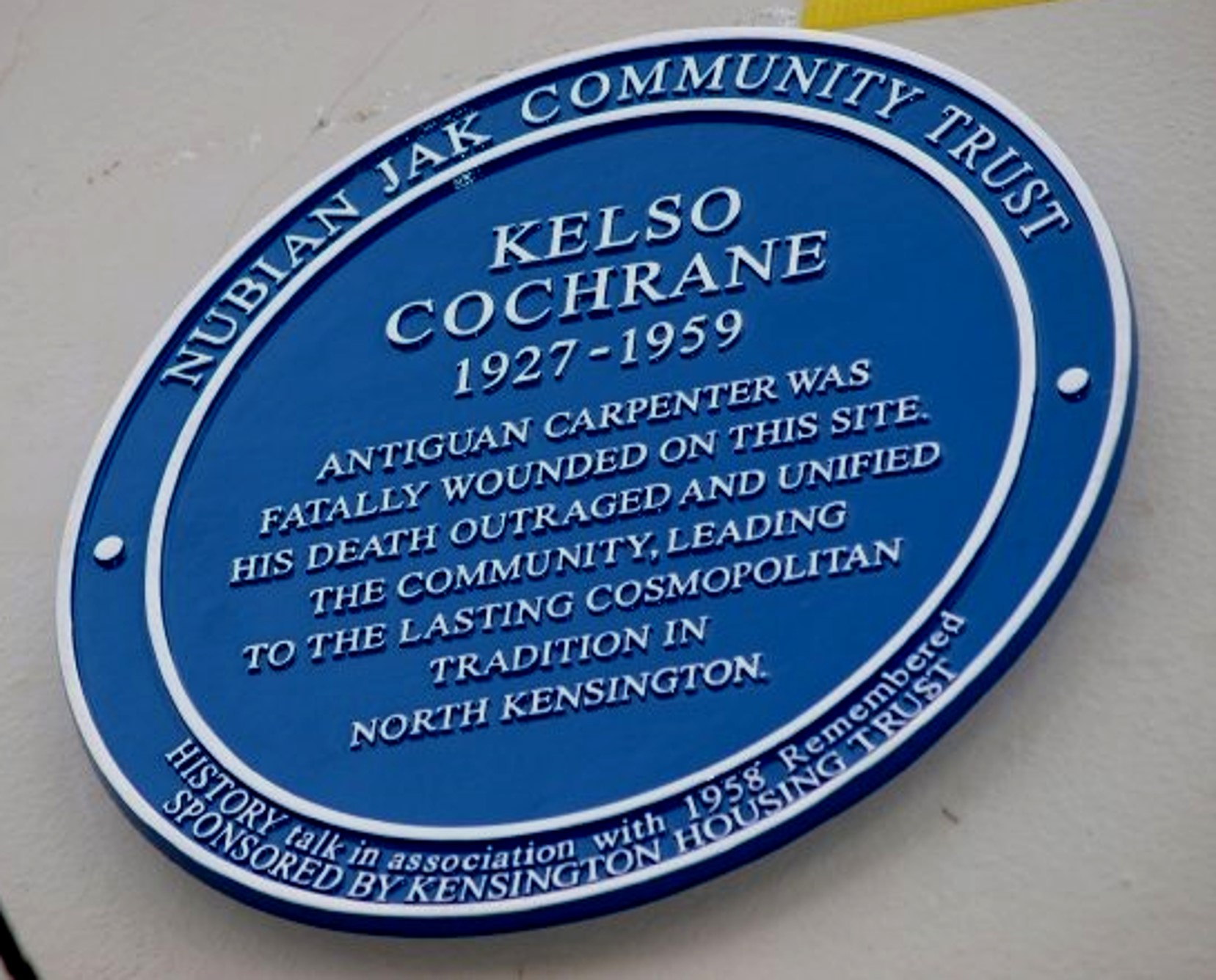 Kelso Cochrane (1926-1959)

Kelso Cochrane moved to London from Antigua in 1954, where he settled in Notting Hill and worked as a carpenter. He planned to study law and was saving money earned from his work to pay for his tuition fees. One evening after fracturing his thumb in an accident at work, he went along to the A&E department of Paddington General Hospital for treatment. It was while walking home from there that he was set upon by a group of white racists. One of the men stabbed Kelso through the heart with a stiletto knife; three other men came to his aid prompting his attackers to flee. Those three men took Kelso to hospital, where he died soon afterwards.

His funeral procession on 6 June 1959, from St Michael and All Angels Church along Ladbroke Grove to Kensal Green Cemetery, was attended by more than 1,200 people. At the time, Oswald Mosley's British Union Movement was active in Notting Hill and North Kensington, and it was later claimed in an interview with the Sunday People that it had been a group member who was responsible for the murder. Soon afterwards, Mosley held a public meeting at the same spot where Kelso Cochrane had been murdered. However, no one was ever convicted. Kelso Cochrane's death led to the British Government setting up an investigation into race relations, chaired by Amy Ashwood Garvey. It would result in improved community relations, and better understanding between the diverse communities living in the North Kensington area.

On Sunday, 17 May 2009, on the 50th anniversary of Cochrane's death, a commemorative plaque was unveiled by His Excellency Dr Karl Roberts, Manpreet Dillon - Managing Director of Kensington Housing Trust, The Hon Joanna Gardner, the High Commissioner of Antigua and Barbuda, the Mayor of the Royal Borough of Kensington & Chelsea, Councillor The Hon Joanna Gardner, and Jak Beula, Chair of the Nubian Jak Community Trust at the Golborne Bar & Restaurant, now "West Thirty Six" just opposite the place where he was attacked.

The unveiling was part of a year-long program to remember the 1958 riots by the 1958-9 Remembered Steering Group and to celebrate the community achievements. The unveiling was also attended by Alex Pascal - Broadcaster, North Kensington MP, and Karen Buck, Golborne Councillor, Emma Dent Coad. Also attending were 80-year- old Velma Davis and 83-year- old Lucky Gordon, both residents of North Kensington since the mid-1950s.

Kelso's shocking murder led to the defeat of Oswald Mosley in the 1959 election and his fascist forces chased out of North Kensington. Councillor Pat Mason, 1958 Remembered.

This plaque is a significant step in the lasting commemoration of Kelso Cochrane, and a reminder that all communities need to stand together now and in the future. HISTORY talk Director Pat Fuller

Location: 36 Golborne Road, London W10