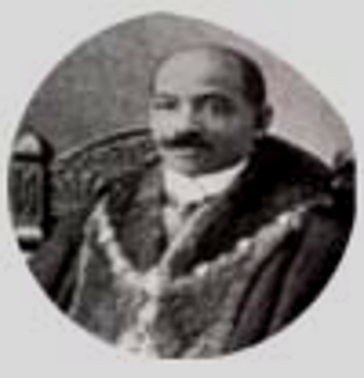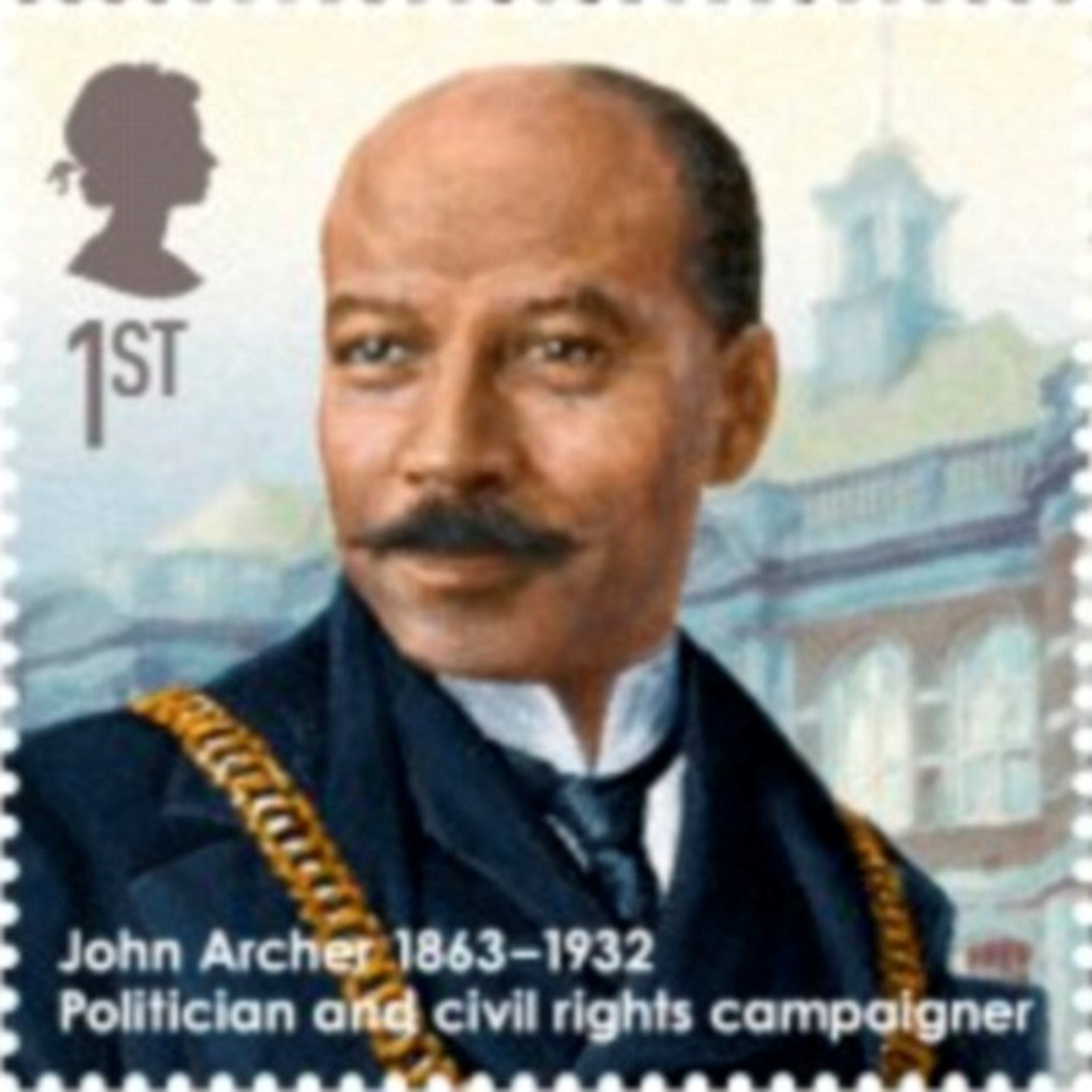 Mayor John Archer [1863 - 1932]

John Richard Archer was a British politician and political activist. He was elected Mayor of Battersea in 1913, making him the first known black mayor in London. He was a notable Pan-Africanist and the founding president of the African Progress Union.

Archer was born in Liverpool to Richard Archer, from Barbados, and Mary Theresa Burns, from Ireland. He travelled the world as a seaman, living in the US and Canada, before settling in Battersea with his wife, Bertha, a black Canadian, in the 1890s. He started to study medicine and then ran a small photographic studio.

Archer was a supporter of the radical Liberal John Burns and started to become involved with politics. In 1906 he was elected as a Progressive (Liberal) to Battersea Borough Council for Latchmere ward; at the same time, West Indian Henry Sylvester Williams won in Marylebone. He successfully campaigned for a minimum wage of 32 shillings a week for council workers but lost his seat in 1909 and was re-elected in 1912.

In 1913, he was nominated for the position of mayor and he won by 40 votes to 39 among his fellow councillors.

In 1918 Archer became the first president of the African Progress Union, and in 1919 he was a British delegate to the Pan-African Congress in Paris. In 1922, he gave up his council seat to act as Labour Party election agent for Shapurji Saklatvala, a Communist Party activist standing for parliament in North Battersea. He convinced the Labour Party to endorse Saklatvala and he was duly elected one of the first Indian MPs in Britain. He and Saklatvala worked together, winning again in 1924 until the Communist and Labour parties split fully. In the 1929 general election, Archer was agent for the official Labour candidate who beat Saklatvala.

Archer served as a governor of Battersea Polytechnic, president of the Nine Elms Swimming Club, chair of the Whitley Council Staff Committee and a member of the Wandsworth Board of Guardians.

He was again elected in 1931, for the Nine Elms ward. At the time of his death in 1932, he was deputy leader of Battersea Council. He died on 14 July 1932, a few weeks after his 69th birthday. His funeral was held at the Church of Our Lady of Carmel in Battersea Park Road on 19 July, and he was buried in the council cemetery at Morden. The widow of the former president of Liberia Joseph Jenkins Roberts, Jane Roberts, lived with Archer and his wife until her death in 1914, aged 95.

THE JOHN ARCHER PROJECT

A series of school workshops were launched on 17th November 2010, to celebrate the life and times of former Battersea Mayor, John Archer at Salesian College in Wandsworth, and included students from schools in Battersea, Earlsfield, Southfields and Putney. This unique initiative was championed by Burntwood, Elliott and John Paul II Schools and Southfields Community College. In attendance were eighteen of the college's young and gifted year 11 students and their teacher Patrick Dixon. Also present were Sandra Luke: a representative of the boroughs' Ethnic Minority Achievement Services (EMAS) who have partnered the project, historian and member of Heritage Wandsworth Partnership: Sean Creighton, and co-founder of Britain's black newspaper, The Voice; Alex Pascall OBE, alongside the project manager Lorraine Gabriel from the international events and marketing company Gabriel Media International.

"The John Archer role model project is a fantastic opportunity to increase public awareness about a man who radically changed community politics in the UK. The opportunity to work with young people in the borough and let them take ownership of the project is also very exciting, and John Archer is more than an appropriate role model for them." NJCT

The month-long workshops involved five Wandsworth schools and colleges, and were followed up by a blue heritage plaque unveiling in honour of the late John Archers' contributions to politics and marked his achievements as a man of race in nineteenth century Britain.

The project ended in February 2011 and was accompanied by both a libraries exhibition on John Archer running for two months from January showcasing the work created by students involved in the project in three of the borough's libraries and closed in February 2011 with an educational launch at the 'Teacher's Professional Centre' in Tooting.

The limited edition book featured the collective works of the students participating on the project and was named as part of a competition by one of the students, schools or colleges participating in the project at a private ceremony following the plaque unveiling held outside Archers' former workshop and studio on Battersea Park Road, in the presence of the Mayor of Wandsworth – Councillor McCausland on December 15th.

"The achievements of John Archer are largely unrecognised in the borough of Wandsworth. This project not only redresses the balance but also provides a potent source of inspiration for local school students." Sue Bowers, Lottery Heritage Fund

Location: 214 Battersea Park Road. Battersea, Wandsworth, London, SW11