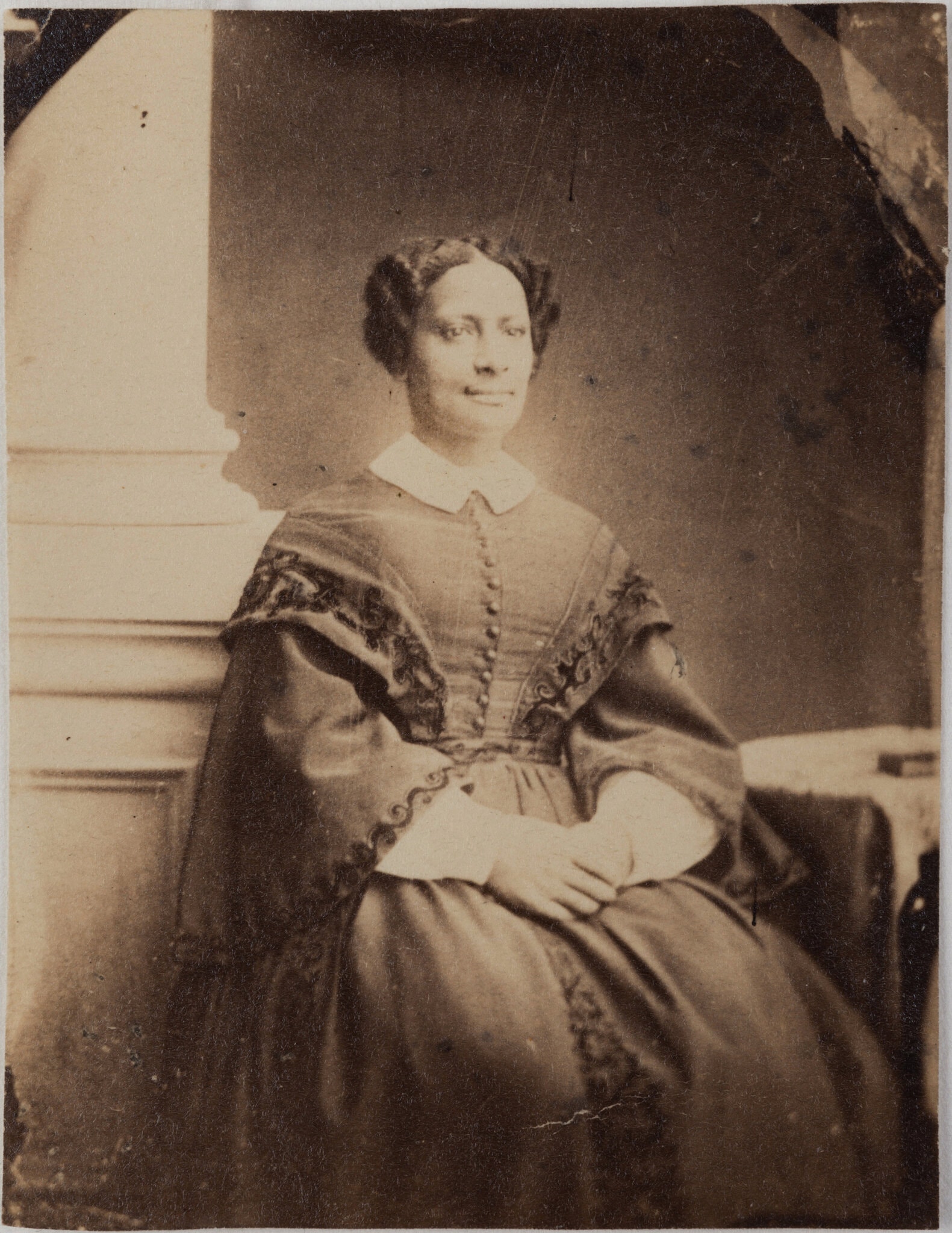 Sarah Parker Remond (1826-1894)

On Friday 25th March 2022, the African-American traveller, freedom fighter, intellectual and doctor Sarah Parker Remond was honoured with a blue plaque near Russell Square.

Sarah Parker Remond was an African-American lecturer, abolitionist, women's rights campaigner and medic who made memorable tours across the British Isles, delivering public addresses with passion and conviction. In 1853, Parker Remond sued a local theatre in her native Massachusetts for segregationist practices and won. Then, as an agent of the American Anti-Slavery Society, she travelled to the United Kingdom in 1858, where she gave numerous anti-racist lectures to packed houses across England, Scotland and Ireland.

Living around the corner from where the famous Mary Seacole wrote her first book, Sarah studied and lectured at University College London and Bedford College, which merged with Royal Holloway to become Royal Holloway and Bedford New College. Sarah was also involved in the British Suffragist Movement among her many activities.

Sometime later, Sarah relocated to Florence, Italy, qualifying as a doctor and obstetrician at one of Europe's most prestigious medical schools. Her fluency in Italian allowed her to join elite groups in Florence and Rome, where she hosted fellow abolitionist Frederick Douglass and lived next to the famed Black female sculptor Edmonia Lewis. She was also friends with the Italian nationalist Giuseppe Mazzini.

Sarah Parker Remond was popularly known for her philanthropy, prominence, and professional achievements in her time. The Sarah Parker Remond Centre for the study of Race and Racialisation at UCL is named in her honour.

At a time when every conceivable barrier was placed before Sarah Parker Remond, she overcame racism, sexism and poverty, to become an abolitionist, suffragette, academic, and medical doctor. Nubian Jak is proud to be honouring this indomitable spirit with a blue plaque during International Women's Month. Dr Jak Beulah - founder of Nubian Jak Community Trust.

After 140 years this incredible Black woman will get a plaque in her honour. With only18 out of 900 English Heritage plaques in London honouring Black people, Nubian Jak's 71st African heritage plaque shows that 'do for self' is the way forward in the post George Floyd environment. Tony Warner - Founder of Black History Walks and Talks.

Location: International House, Grenville Street, Brunswick Square WC1