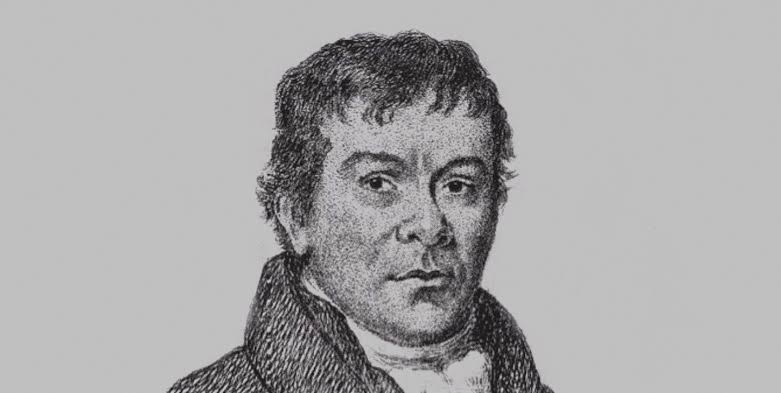 Robert Wedderburn (1762 – 1835)
Jamaican-born Robert Wedderburn was a 19th-century political firebrand, a radical preacher, and through his publications, a tireless campaigner against slavery.
Wedderburn lived an extraordinary life in the slums of Georgian and Regency London during the insurrectionary ferment of the French wars and Reform agitation, working successively as a sailor, tailor, thief, prophet, blasphemous preacher, revolutionary conspirator, and bawdy housekeeper. In 1824, he published an anti-slavery book entitled The Horrors of Slavery, which exposed the complicated relationships engendered by slavery.
Robert Wedderburn was the illegitimate child of James Wedderburn, a wealthy Scottish sugar planter, who was the son of Sir John Wedderburn, 5th Baronet of Blackness. Rosanna, his mother, was an enslaved black woman whose life of abuse Robert describes in Horrors of Slavery. She was sold by his father when she was pregnant, and a condition of the sale was that Robert was to be born free. It was a stipulation which did not prevent him from witnessing the harsh conditions of slavery, and he recalls the trauma of seeing his grandmother flogged when she was in her seventies.
He longed to escape the island, and in 1778, aged 17, he sailed to England as part of the British Navy. In London, he settled in St Giles, central London, taking up tailoring. He was converted to Christianity and emerged as a preacher in the Unitarian movement and as a writer, publishing radical theological tracts against slavery and doctrinal fallacies. Eventually, he opened his chapel on Hopkins Street, Soho, where his radical preaching gained him notoriety. The caricaturist George Cruikshank depicted him in "A Peep into The City of London Tavern" in 1817, alongside the social reformer Robert Owen and in his print, "The New Union Club".
By the early 1800s, Wedderburn had become involved with Thomas Spence and his followers, the Society of Spencean Philanthropists. Thomas Spence was a revolutionary who advocated for common ownership of land and equality across society, and the group drew notable activists such as fellow Scots Jamaican William Davidson, whose father was the governor-general of Jamaica, John Brunt, James Ings, Arthur Thistlewood and Richard Tidd.
The Spenceans were often infiltrated with spies and fought charges of high treason between 1816 - 1817. Ongoing imprisonment and harassment inspired Wedderburn to establish the journal, The Forlorn Hope.
Wedderburn found himself in prison several times for petty theft and charges of sedition, blasphemy and disorder. In 1831, after serving two years in prison, he moved to New York City aged 70, where there was mention of him in a fraud case in The New York Evening Star as "a tailor and breeches maker, field preacher, anti-bank deposit politician, romance writer, circulating librarian, and ambulating dealer in drugs, deism, and demoralization in general". It is thought that Robert Wedderburn, who died aged 72 in Bethnal Green, buried in a non-conformist ceremony on 4 January 1835, is the same.
Location: 4 Hopkins Street, London. W1