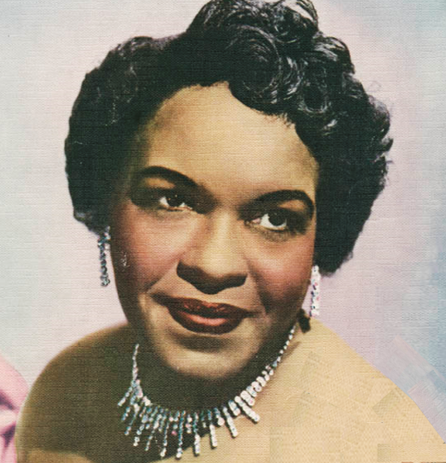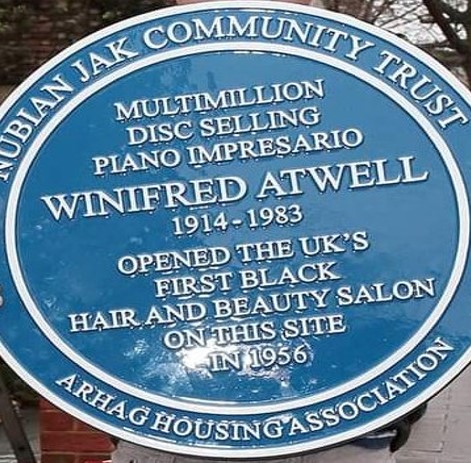 Winifred Atwell (1910 or 1914–1983)

Una Winifred Atwell was a virtuoso Trinidadian pianist who enjoyed great popularity in Britain and Australia from the 1950s onwards with her rendition of American boogie-woogie and ragtime hits. She sold over 20 million records and was the first Black musician to have a No.1.

In the early 1940s, Atwell left Trinidad for the United States to study with Alexander Bobrovsky, the famous Russian American master pianist, and when she was awarded a place at London's Royal Academy of Music, she relocated to London and built a successful career playing rags at London clubs to support her studies. After several acclaimed appearances on various radio and TV shows, Decca Recording Studios signed her, releasing a series of her most famous instrumental hits such as "Jezebel", "Cross Hands Boogie" and the "Black and White Rag."

In 1946, she met her husband, former stage comedian Lew Levisohn, who persuaded her to perform first on a concert grand and then on an old beaten-up honkey tonk piano. The piano, that she nicknamed my other piano" accompanied her on all her tours.

By the 1950s, Atwell was earning thousands a week, her hands were reportedly insured with Lloyds Bank for £40,000. She had a string of hits: "Let's Have Another Party" the first piano instrumental to reach number one in the UK Singles Chart, was followed by a "Flirtation Waltz", "The Poor People of Paris" (which reached number one in the UK Singles Chart in 1956) "Britannia Rag" and "Jubilee Rag". In the UK on ITV, there was "Bernard Delfont Presents The Winifred Atwell Show." Her signature "Black and White Rag" became famous again in the 1970s as the theme of the BBC snooker programme Pot Black. Atwell was also a classical pianist and she made one of the first stereo classical recordings in the UK, with the London Philharmonic Orchestra conducted by Stanford Robinson, of a major repertoire work, the Piano Concerto in A minor, Op. 16, by Grieg in 1954.

During the 1950s and 60s, Atwell was massively popular in the UK and Europe, but particularly so in Australia, where she drew huge crowds. Her popularity there led to her relocation to Sydney in the 1970s with her husband, where she became an Australian citizen.

Atwell's house in Trinidad to which she often returned was later turned into the Pan Pipers Music School by one of her students, Louise McIntosh. Her influence on pop music throughout the 20th century could be heard through many artists, including Elton John, whose autobiography cites her as his greatest inspiration.

Winifred Atwell was also a successful businesswoman, founding a hair and beauty salon for African Caribbean women in 1956. She chose a premise in Brixton to deliver this service, which is currently the site of the multicultural award-winning Housing Association, ARHAG. We hope that the community continues to remember this incredible woman who made London her home.

"If Winifred was having a party with others on seeing the installation of her Black Plaque last month, she must be having another party now with the permanent installation of her Blue plaque at the site of her Hairdressing and Beauty Salon in Brixton. Her legacy is being rediscovered, and her blue plaque will become part of the capital's cultural heritage. NJCT

"We are ecstatic to see the first of our Black Plaques turned blue and look forward to seeing many more of these historical icons, included in the black plaque project, receive the accolades they have long deserved" Sam Adio, Creative at Havas London.

"Arhag Housing Association is a social housing provider specialising in working with and promoting migrants and refugees. At Arhag, we are committed to promoting our communities' successes and are delighted to be the custodian of a permanent Blue Plaque for Winifred Atwell at our Brixton premises on the corner of Railton Road and Chaucer Road. We are honoured our site was chosen, because of our record on diversity, to display the first of the 32 temporary Black Plaques being installed around the capital. And even more pleased that Winifred's is the first of the 32 to be turned permanently into a Blue Plaque." Tina Bull, head of housing at ARHAG.

I am so pleased to be involved in this plaque unveiling. Winifred Atwell has been a heroine of mine for many years, so it's good to know that she will finally be recognised for her contribution to hairdressing and music! Avril Nanton, Director of Avril's Walks and Talks.