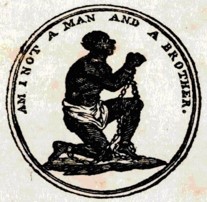 Luton Bicentenary Plaque

Inscription:

Luton & Bedfordshire, African And Caribbean Legacy, 2007 Bicentenary of the Abolition of the Slave Trade in the British Empire, Unveiled by the Mayor of Luton, Councillor Julian Watts on Sunday 27 March, In commemoration of all the slaves who suffered and died in Bedfordshire In 2007 the UK commemorated the bicentenary of the British abolition of the transatlantic slave trade. Although slavery did not end in 1807, and many continued to profit from slavery, the year provided a focus for national discussion, especially across cultural institutions.

The British government committed public funds across the UK for its commemoration and many communities came together to reflect on the long struggle to end the transatlantic slave trade and slavery. Many of the port cities had widely known connections to transatlantic slavery. Less known, and missing from the picture, were regional histories of slave-owning families and abolitionists. To mark the significance of the Act in 1807, a series of successful events and programmes took place throughout the Bedfordshire region with a link to abolition or the African experience.

The Bicentenary Committee was the name given to a collaborative group formed under the African Caribbean Community Development Forum Limited ("ACCDF") in November 2006 until November 2007. ACCDF served as the strategic lead organisation during 2007 to aid in the creation, production and management of projects under the banner "Luton and Bedfordshire African & Caribbean Legacy" ("LBACL") one of which was a plaque that was finally unveiled at the Luton Central Library in St George's Square, Luton in the presence of His Worship, The Mayor of Luton, Councillor Tom Shaw, David Campbell (Chair of the African Caribbean Community Development Forum ACCDF), Jak Beula (Chair of Nubian Jak Community Trust) and partners).

To be able to place the first plaque in Bedfordshire in honour of the great contribution of the slaves that lived here makes us feel immensely proud. The Bicentenary plaque, to all of the unsung heroes and heroines of the abolition movement, is important for the history of Luton and Bedfordshire and we hope it will add to the richness of its cultural heritage. Nubian Jak Community Trust

Location: Luton Central Library, St Georges Square, Luton, Bedfordshire, LU1 2NG