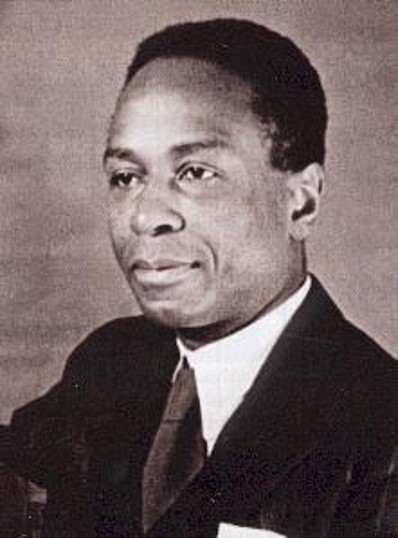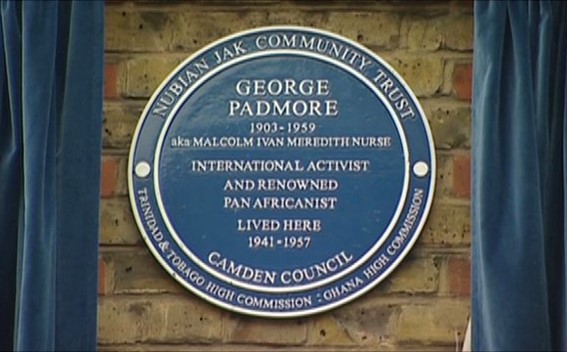 George Padmore (1903 – 1959)

Born Malcolm Ivan Meredith Nurse in Trinidad and Tobago, George Padmore was a leading Pan-Africanist, journalist, and author.

He worked as a journalist until 1924 then left for university in the USA, intending to study medicine. However, he changed his mind, switching to political science and then to law at Howard University, and then, left his studies, as the Communist Party, which he had joined in 1927, sent him on a mission to Moscow. There, he served on the Moscow Council before being sent to Vienna then Hamburg on Party affairs, eventually becoming disillusioned with Russia's complicated relationship to Africa. Padmore lived for a time in France and eventually settled in London, where he continued his work as an anti-imperialist and pro-equality journalist writing for African, African-American and Caribbean newspapers, and publishing books and newspapers in the UK. In 1945, he was the main organizer of the legendary Fifth Pan-African Congress to campaign for independence for all colonies.

Toward the end of his life, he moved briefly to Accra, Ghana, where he helped shape the politics of Kwame Nkrumah and the Convention People's Party. He returned to London in 1959 to receive medical treatment but died after a short illness in London on September 23, 1959.

Padmore was commemorated with a heritage plaque in North London. Cranleigh Street in Camden where he lived at no. 22 from 1941 to 1957 with his partner and collaborator, Dorothy Pizer. The address was a significant part of the political landscape of pre- and post-war London, becoming a focal point for anti-colonial activists from around the world.

The George Padmore Blue Plaque was organized in collaboration with High Commissions of Trinidad & Tobago and Ghana respectively, and Camden Council. It was unveiled 98 years to the day that Padmore was born. The unveiling was performed by His Excellency Garvin Nicholas - High Commissioner of Trinidad & Tobago, His Excellency Professor Kwaku Danso-Boafo - High Commissioner of Ghana, His Worship Councillor Abdul Quadir - Mayor of Camden, and Jak Beula, along with members of the public and press.

Learn more: https://www.georgepadmoreinstitute.org/

Location: 22 Cranleigh St, Camden, NW1, 2BD